Dating apps are the new wave of the future. We don't meet people the old-fashioned way as much as we used to.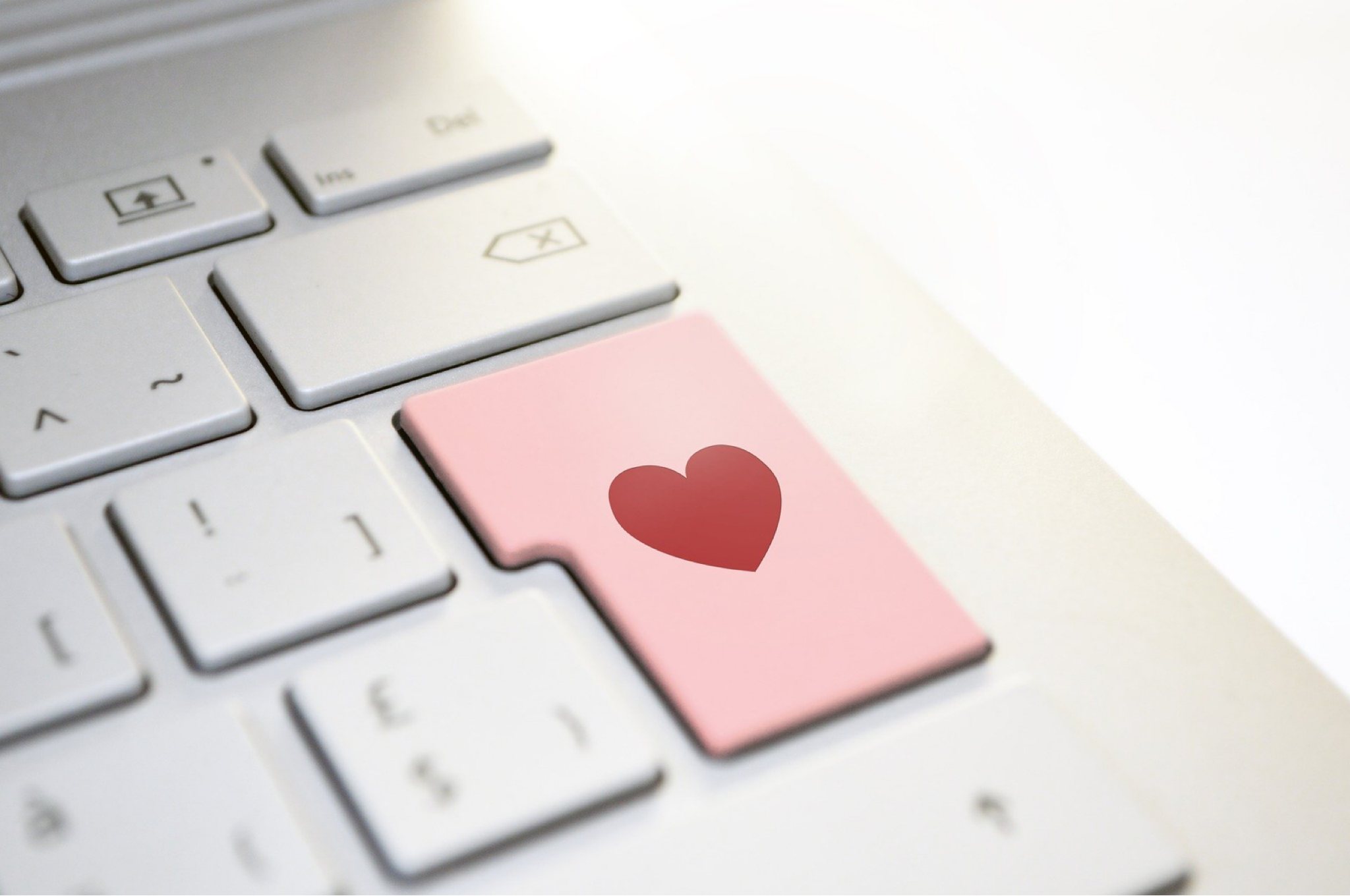 Now we can find a date with just a few clicks of a button. As our world continues to contend with the COVID-19 virus, we find many people stuck at home and pursuing the technological approach to dating. With the world in shutdown mode, you might find yourself downloading one of the many popular dating apps like eHarmony, Tinder, or Bumble. And you wouldn't be alone. Many websites and apps have seen a large increase of downloads and traffic in the last year.
After the outbreak of COVID-19 and the ensuing lockdowns, the number of users on dating apps exploded. Match Group, the parent company which controls 60% of the dating app market, reported a 15% increase in new subscribers over the second quarter of 2020—with a record-breaking 3 billion Tinder swipes, or initial interactions with other users, the day of March 29. From March to May 2020, OKCupid saw a 700% increase in dates and Bumble experienced a 70% rise in video calls.
Robison, C. C. A. M. (2020, December 14). This cuffing season, it's time to consider the privacy of dating apps. Brookings.
https://www.brookings.edu/blog/techtank/2020/11/20/this-cuffing-season-its-time-to-consider-the-privacy-of-dating-apps/
With more people staying home and restaurants and other popular meeting places now limiting patrons or simply closing down all together, this increase in online dating makes perfect sense. However, if this is your first time downloading or revisiting a dating app, you might be wondering, "Are dating apps even safe?"
Just like we discussed in our last blog post, we delve into the vast world of privacy policies. When downloading any new application, you will likely agree to some form of a privacy policy. But let's be honest, most of the time we don't read those and don't have the slightest idea of what we are agreeing to. Companies that own these applications often create privacy policies that do not have the best interest of their users in mind. They often state in their policies that they will collect and sell their users' information for advertising.
The FTC's emphasis on transparency enables a system (commonly called "notice-and-choice") that leaves dating apps largely free to set their own privacy policies. And even though some are more egregious than others (e.g., Bumble's privacy policy openly declares "We think our Bumblers are awesome, and we want you to share how awesome you are with the world"), companies often require users to click "I consent" in order to use a service.
Robison, C. C. A. M. (2020, December 14). This cuffing season, it's time to consider the privacy of dating apps. Brookings.
https://www.brookings.edu/blog/techtank/2020/11/20/this-cuffing-season-its-time-to-consider-the-privacy-of-dating-apps/
These applications can also collect intimate details of your data for their algorithm such as pictures, birthdates, bank accounts, and full names. This presents the possibility that should any of these companies ever be breached, millions of users' information could be at risk of exposure.
For example, in 2018, Grindr acknowledged that it had shared users' HIV status with third-party companies and contained a security vulnerability that could leak users' locations. And, in January 2020, the Norwegian Consumer Council released a report finding that Grindr was currently sharing user tracking information, precise geolocation, and sexual orientation with external marketers—prompting, in part, a House Subcommittee on Economic and Consumer Policy investigation.
Robison, C. C. A. M. (2020, December 14). This cuffing season, it's time to consider the privacy of dating apps. Brookings.
https://www.brookings.edu/blog/techtank/2020/11/20/this-cuffing-season-its-time-to-consider-the-privacy-of-dating-apps/
Another eye-opening article does a deep dive into the data and information that Tinder collects from its users. You can read that article here:
https://www.theguardian.com/technology/2017/sep/26/tinder-personal-data-dating-app-messages-hacked-sold
After reading this, you might find yourself considering not downloading any of these apps after all. However – the thing about technology is – there are always steps you can take to protect yourself while going down these paths. Here are 5 tips to help you while selecting a dating app.
1) Read before you agree.
I know – nothing in the world sounds more tedious than actually reading through an app's policy. However, this is a great way to determine if an app is being open and honest with its users about security, data collection, and even allowing users to opt out from data collection and tracking. The best way to do this is to find the app on the google or apple store, scroll to the bottom, and click the link to go directly to that app's website. Once on the website, scroll to the bottom and click on its privacy policy. I found doing this on my computer is an easier way to read through everything that I may be agreeing to, should I decide to download the app. Taking the time to do this ensures I have accurate knowledge of what each app requires before I even download it onto my device.
2) Don't connect to your social media.
While using Facebook to log into an app might seem simpler and more convenient, by creating a whole new password and login, it is actually adding another level of privacy to your profile. Linking social media profiles can often give access to personal information you may not be prepared to share yet with people whom you don't know. Creating a one-of-a-kind profile can help you determine when and where someone learns more intimate details about you.
Another reason to not connect your social media is for account separation. When you attach your social media using Single Sign On, you are using the same password for two different accounts. If you have read our other blogs or our book "The Cyber Security Guide" you know that this is not recommended. Create a separate password for every single account you set up.
3) Avoid Tracking.
Selecting an app that doesn't track or share your location with other users is another safety measure you can take to keep your information secure.
4) Nothing is as it appears.
The internet is still the wild west, and you can be whomever you want to be online. Whether it is a dating app or a new social media app, the rules are the same…or rather, the LACK of rules are the same. Very few companies are looking to protect you. They are there for their own gain. Nothing is free. If the app is free, then the product is you.
5) Don't go it alone.
You should always have a trusted person that you share what you do online with – a friend or friends to collaborate with. No matter how good something or someone seems on the internet, you should make sure that someone else you trust knows who you are talking to and the plans you are making. While a dating app can be fun and easy to meet others through, once you go to coffee or dinner, the privacy policies of the apps become meaningless.
Cyber security and physical security intersect more than you think! Be safe and get the Cyber Security Guide. You can apply the principles in that book to both your dating life and your business life.
Finding the right dating app that works for you is always the best solution. If finding one seems like a challenge, safety.com has made up a list of the top safest apps to use for dating. You can find that list here:
https://www.safety.com/here-are-the-10-safest-dating-apps-for-2021/
There actually are apps out there that want you to feel comfortable and safe. One unique app is named Ship. Ship wants to bring your family and friends into the mix by giving them access to what you see when you are matched with another user. This is from Ship's website:
We do not compromise with your privacy. We design all of our products and services with your privacy in mind. We involve experts from various fields, including legal, security, engineering, product design and others to make sure that no decision is taken without respect for your privacy.
We strive to be transparent in the way we process your data. Because we use many of the same online services you do, we know that insufficient information and overly complicated language are common issues in privacy policies. We take the exact opposite approach: we have written our Privacy Policy and related documents in plain language. We actually want you to read our policies and understand our privacy practices!
We work hard to keep your information secure. We have teams dedicated to keeping your data safe and secure. We constantly update our security practices and invest in our security efforts to enhance the safety of your information.
Privacy. (2020, March 9). Ship. https://getship.co/privacy/
This is just one of the dating apps that seems to want to be straightforward with its users. Navigating the dating game can be difficult at times. However, with the tips mentioned in this post, we hope this helps to make it a little less stressful. The devices in our hands give us a vast number of options to try something new each and every day, and we should always be learning how to do that safer and smarter.
DataCom Technologies is an IT solutions company, and we do our best to stay on top of this information. DataCom Technologies does not endorse any websites or third-party applications. We only seek to share information for better internet safety and security. Contact us at 330-680-6002 or through our website, and we'll do our best to answer any of your questions.