There is a lot of talk about social media right now. TikTok, Twitter, Facebook, and Instagram, just to name a few. Whatever you use, you know now more than ever that there are risks. How do you stay safe on social media? Should you even use social media?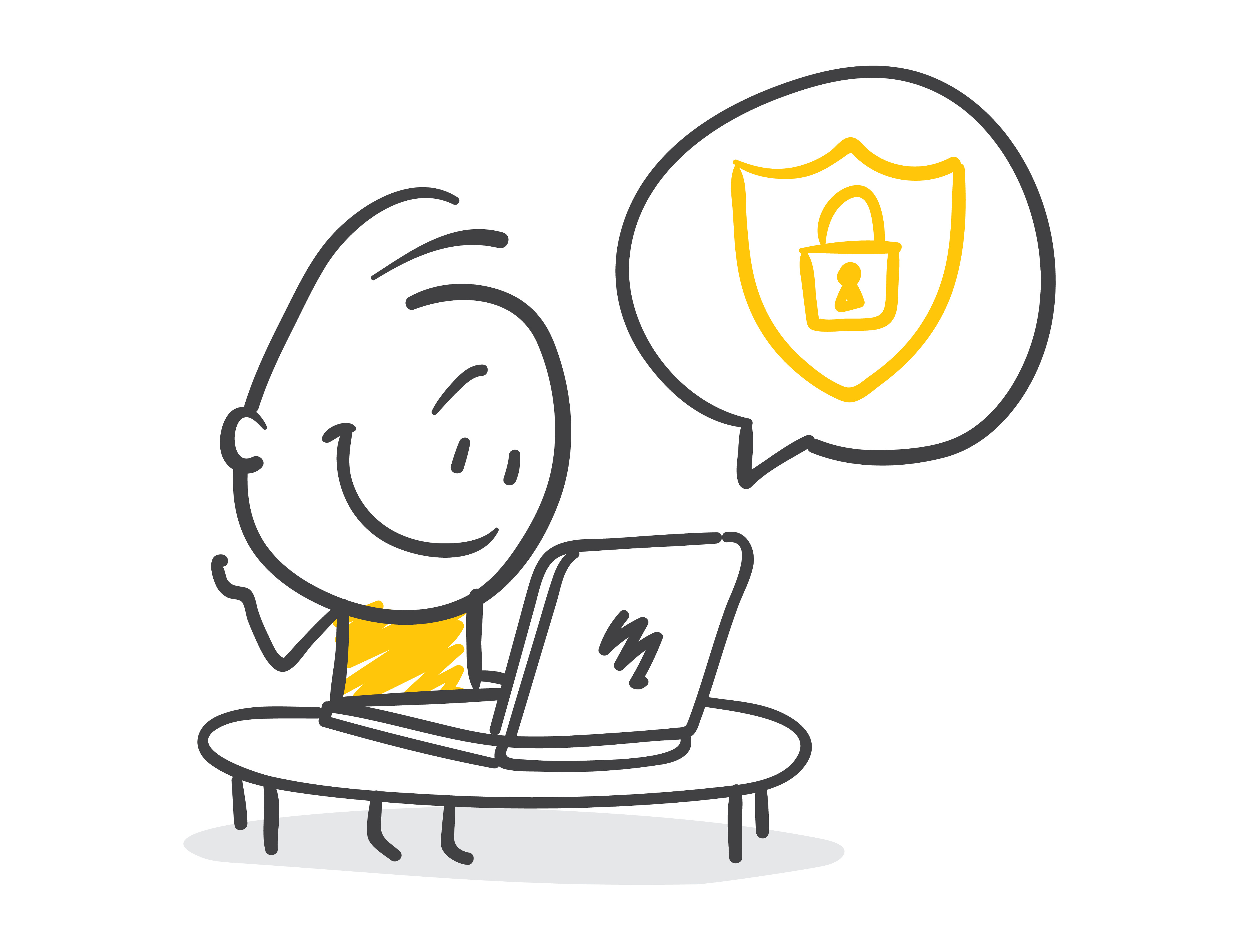 During the 2020 Covid19 pandemic, many people have been using social media to engage with friends and family. Businesses only really had social media to use to engage with customers, since face-to-face interactions were limited.
You may be reading this as a parent and wondering if you should allow your children on certain platforms such as TikTok?
TikTok cannot and does not try to protect the security or privacy of your child. Read their security policy:
"We take steps to ensure that your information is treated securely and in accordance with this policy. Unfortunately, the transmission of information via the internet is not completely secure. Although we will do our best to protect your personal data, for example, by encryption, we cannot guarantee the security of your information transmitted via the Platform, which means any transmission is at your own risk."
TikTok also retains your child's information for an undisclosed amount of time. So, you might-as-well assume that once your child is on TikTok, they have your child's information forever:
"We retain your information for as long as it is necessary"
TikTok basically says that if your child is under 13, they should not be on their platform. However, they do nothing extra to protect even your over-13-year-old from potential predators on the platform.
According to Bark.us, an expert in child safety online, your children are easily contacted by predators through the TikTok platform.
The Bark.us article describes how the predators use the platform to engage kids:
"TikTok is a platform that encourages performance, and many of its users are excited to showcase their talents. That can make it easy for predators to use flattery and compliments as a way into kids' lives, making them feel special while putting them at ease. The excitement of getting a new follower can make them overlook the inappropriateness of the situation"
It may seem innocent to have your child creating a fun dance video for their friends; however, these videos are not just shown to their friends by default. It is important to understand the implications of sharing anything on TikTok.
"The algorithms used by companies like TikTok gather and suggest content similar to what users have already viewed. This helps keep users on the app longer, interacting with more and more content. But it can be used for nefarious purposes, too — if someone is interested in young girls lipsyncing to Beyoncé videos, it will make sure they see more videos like them. Pedophiles take full advantage of this feature, using it to curate an ever-growing collection of their favorite young singers."
TikTok has features such as the duet function which makes it fun to make videos with friends; however, that is not the only people they can create videos with.
"TikTok's Duet function allows users to create videos with their friends — or with strangers regardless of their location. This means a predator could find a video of your child singing, "Tale As Old As Time," from Beauty and the Beast, record themselves singing a verse, and then create a brand-new video that features both of them singing it together."
You can customize your child's TikTok to make it maybe a little safer, but even the US Government was and still is very much concerned about the security threat that TikTok poses. Now that Walmart and Oracle have bought stakes in the company, it may calm down some of the fears, but do you really want to take the risk and allow your children to use a platform that can be easily manipulated by predators? Furthermore, TikTok really does not appear to have any interest in removing your data from their platform.
In the summer of 2020, a man pled guilty in California because he pressured children into sending him explicit content. One of the children was as young as 6 years old! No matter how cool or fun that TikTok may be, it seems obvious to me that TikTok is not a platform where children should be. But if they are, heavy monitoring of this platform should be done. Just because the company is now invested in by American companies, it does not automatically make it better. I think any video or photo sharing site should be heavily monitored by you as the parent.
Should you allow your child on Instagram?
This could be a big fight if you tell your child to get off Instagram. However, there are many concerns that I have with Instagram. There are many young kids that can share any picture or video on the platform using hashtags. A predator can then browse certain tags that are of "interest" to them, with you and your child unaware. It is shocking what is interesting to a predator, and you really do not want it to be your child.
Parents.com says this about Instagram:
"You never know who might engage with your child's photos and videos, or send them unwanted messages and comments."
Bark.us says adds a lot of insight as well:
"Instagram does have some in-app controls, like putting together a list of banned words. The list of banned words will prevent posts with those words in the comments from appearing in your kid's feed and also prevent them from using the banned words. Consider creating a list of words together that your child will ban on Instagram. The banned words can also become part of your technology contract with your child."
What is more alarming is the data from the experts at Endsexualeploitation.org:
"According to survivor testimony, sex traffickers and child predators appear to be increasingly using Instagram to identify, groom, and exploit children.

Minors whose Instagram accounts are set to private can still receive unsolicited direct messages from strangers, which has led to several instances of sex trafficking and child sexual abuse.

There are countless comments by predatory adults on the photos of minors, where they leave sexually graphic comments, sexualize children, or solicit sex from children."
Bad things can happen on these platforms. And while the developers never intended them to be a place to hurt or exploit children, the fact is, they easily can. I have picked these platforms as examples in this post, but it is true for every social media platform. Many people know that these things happen yet do nothing about them. If you are truly concerned about your child's safety on these platforms, either do not allow them to use them, or use the platforms with them.
Action steps to take to protect your children online?
Do not let young children be online by themselves. If they are online, you need to heavily monitor their activity.

Set timers on all their games and apps so they take breaks.

Do not allow the electronics to rule the child's time.

Just because a child likes something, does not mean it is good for them.

Understand the security settings in the applications so that you can set them to the levels that protect your child.

Use tools like Bark.us to protect your child's phone. https://www.bark.us/?ref=M6ZBNK2
I am a father of two children under 5, and my opinions in this post are based on how I think someone should protect their own little children. The data is the same for everyone, and how you apply this to your teenagers perhaps may be modified. Much of this is my opinion. However, as a father myself who will soon be having the discussions with my son about what social media he can use, I feel very strongly these are the best actions. I will not be able to insulate my child from everything in the world; however, I hope to help him stay innocent and safe while he is still a child. Using social media has greatly helped my career and has helped me to connect with others who have greatly advanced my skills. So, I in no way think that my children should never use social media. However, making responsible choices based on what I know will protect them. As my son becomes a teenager and young adult, he will be able to make his own choices on what social media platforms he uses. He will be armed with the information on how these platforms work and the implications of what he posts to them. Realize we cannot protect our children from everything. But when you understand the data that is associated with social media, you should realize this is a place where the owners of these platforms are not looking out for your children. So, if your children use these platforms, you should stay involved in what is happening to protect them from the dangers contained therein. Many organizations that have in-person interaction have online platforms for kids to engage in. Many churches are using specialized, safe apps now, and organizations such as Trail Life USA, Heritage Girls, Boy Scouts, Girl Scouts, and 4H have online platforms for your children to engage in online. So, while your children may not be engaging on Instagram or TikTok, they could still have the connections that are important, but have them instead in safe, vetted environments with leaders that really are looking out for them.
DataCom Technologies is a cyber security agency based in Ohio. Our goal is to keep you connected. While you want your children to be connected, keeping them safe should be your priority as well. With the services at DataCom Technologies, you can create your own cyber security and privacy plan for your home or business. Contact us through our site or call us at 330-680-6002.
Sources:
https://www.tiktok.com/legal/privacy-policy?lang=en
https://www.bark.us/blog/predators-use-tiktok-kids/
https://www.bark.us/blog/is-instagram-safe/
https://www.parents.com/parenting/better-parenting/advice/how-instagram-is-helping-you-protect-your-child-from-social-media/