We live in complicated times. We tend to spend our lives always on the go. Our phones are always dinging, our email inbox continues to fill up, bills pile up, and every day we wake up and we keep going.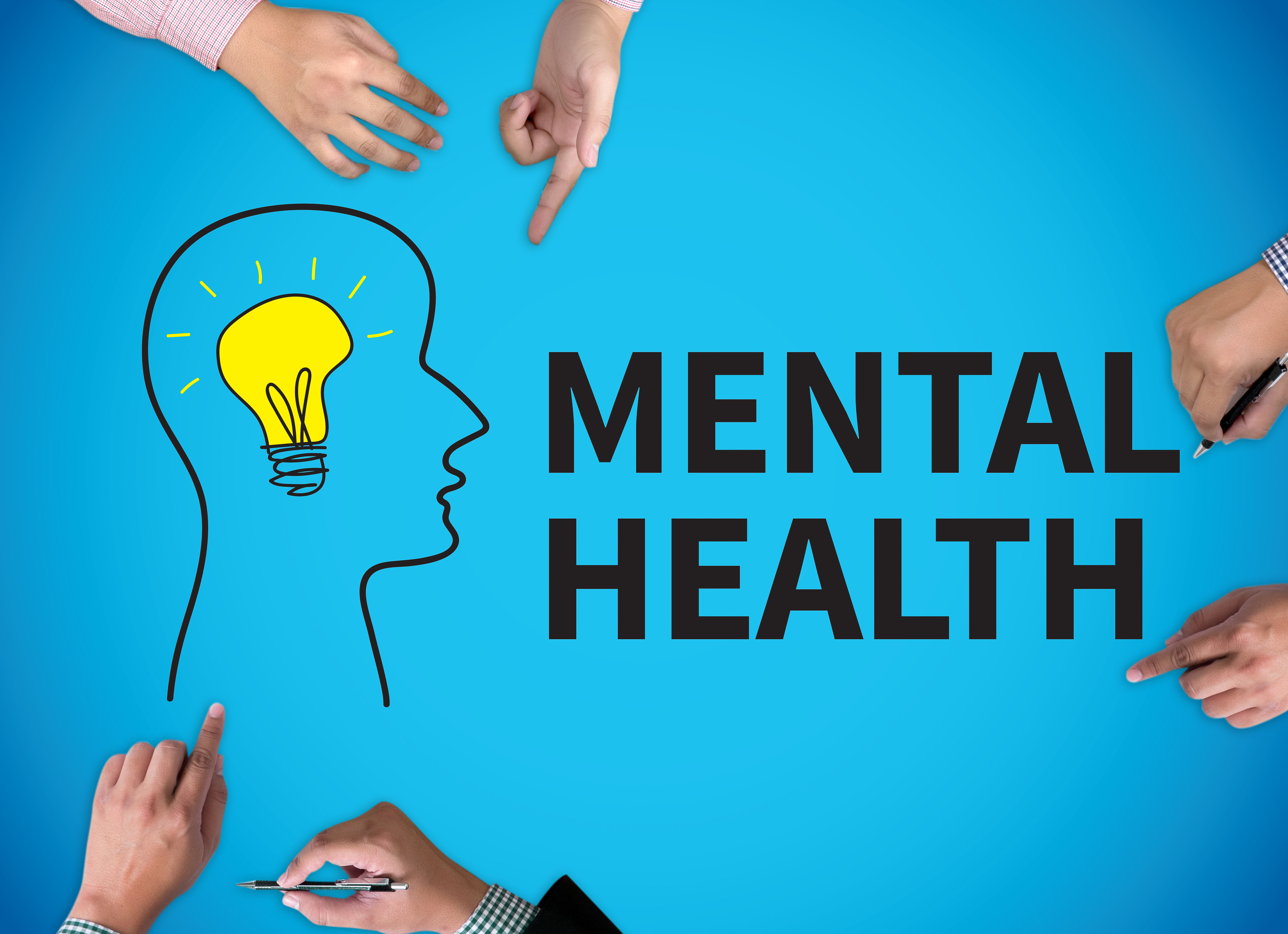 It is not hard to imagine how quickly we can tire as people, and how our mental health can decline rapidly without rest. When the world is rushing by us, our kids are growing up, our jobs are demanding more from us, and it is easy to just set aside how we are feeling and keep pushing forward.
However, when we reach our breaking point, it can be abrupt and paralyzing. We can find ourselves depressed, tired, unmotivated, and lonely. Suddenly we are isolated from the things and people we love because we just cannot bring ourselves out of bed, we cannot answer the phone, and we cannot eat.
You may ask – what does mental health have to do with technology, and specifically, DataCom Technologies?
Here at DataCom, one of our core values is Family. We consider our employees and clients like family; and in our families, we want you to know we value your mental health. Alongside this, we also believe that when our mental health is a priority, we are far more able to assist our clients in the best way.
Our founder, Nate Sheen, has spent many years struggling with his own mental health and knows the importance of putting his mental health as a priority. He believes that if he's taking care of himself properly, he can better care for his clients.
My personal journey with mental health has been rocky at best. 3 years ago, I realized that my own mental health was connected to the company's bottom line. Now this is probably similar to any other business owner. However, I find it particularly difficult because of the importance that IT plays in our clients' lives. I am responsible for not just one company, but multiple, as the head of an MSP.
Owning an MSP does insulate me to a degree because I can create my own culture. However, when a large issue hits one of our clients and the business owner is upset (and rightly so), I tend to take on all the heat.
Whether or not the client intends to do this to me is beside the point. They are looking to the MSP, and in a small MSP, the owner (me) is responsible for resolving the issue. When issues conflict with the operation of the business or shuts down the business, I feel personally responsible.
If I have a bad week and do not take the time to take care of myself, I am not able to really deal with the issue, or I may be overly stressed because of the issue. 3 years ago, there was a downturn in my company. I was losing clients due to my own poor health. I could not really do the job they needed, because I was unhealthy. I believed I needed to prioritize the company and clients over my own health. While this may sound correct, if my mental health is not a priority, I am only functioning at 25% of my capacity. I realized I needed to take steps to improve my mental health so I could be the leader that my family, employees, and clients needed me to be. It is not selfish to rest and seek healing for yourself.
One of the things I have done to bring resolution to my life, was removing myself from handling every call. I have hired a strong and capable team to handle the front line, and this allows me to be more readily available when my team needs my assistance. This makes for a better experience for the client. I can have a fresh perspective and quickly assist in a resolution because I am not lost in the noise of the issue. Sometimes I am not able to see the issue and I have built relationships with other IT professionals who are at hand to help me. Likewise, I provide that to them as well. Many times, it is not technical. More often it is the knowledge that I am there to support and help them at a moment's notice. Prayer is a key component to my daily success. I believe in God as the creator who has control over everything – including IT. Many times, stepping back and praying about a situation will help the answer to become apparent. I also meet with a professional counselor frequently. This helps me process stressful circumstances and overall, brings me peace. I struggle and have struggled with suicide, depression, and anxiety. A counselor gives me a place to say whatever is on my mind and helps me filter that properly for the real world. So next time you have an issue and I do not call you back immediately, I may be stepping back to get an eye in the sky view of the issue, and then I can come in healthy and with solutions. If I come in healthy, your IT issues are resolved faster.
– Nate Sheen
At DataCom, we believe our mental health and the mental health of our employees is vital to our success as a company. We believe it is imperative to the success of people as a whole. We know how difficult it can be to struggle with depression, anxiety, and a variety of other struggles, and how hard it can be to find a safe space to share those struggles.
Mental Health Help.
1 in 5 adults live with a mental illness
Almost 1 in 25 adults live with a serious mental illness
50% of chronic mental illness start before 14 years of age
75% of chronic mental illness start by age 24
Just over 10 million people over the age of 18 have more than 1 addiction or mental health disorder
Avenaim, J. (2021, September 16). Mental Health Statistics 2021. Mental Health Foundation. https://mentalhealthfoundation.org/mental-health-statistics-2021/
Seeking Help.
There is nothing more isolating and crippling than dealing with life's stresses alone. I know in my story I found it exceedingly difficult to find people who understood what I was going through. I often felt alone and depressed. I also did not want to burden my loved ones with my pain, so I would put it away and try to not focus on it. However, a time came when it was too much, and I realized I needed to seek professional help. I am a Christ follower, so I pursued the help of a certified Christian counselor.
Counselors and Psychiatrists can be an incredible resource when it comes to our success in battling with mental health struggles. They can offer a wide variety of helpful tools to help you with daily struggles.
I also found a lot of comfort in therapy because I had found someone who could listen to my story and my stresses and who knew how to help me find not only peace of mind, but also to find joy in my life.
–According to a study from Johns Hopkins School of Public Health, published in The Lancet, even a few sessions with a therapist can lower the risk of suicide among at-risk patients
–A 2014 study published in JAMA Psychiatry found that people suffering from major depression are more likely to improve with a combination of therapy and medication, as opposed to just medication
–The percentage of medication-only visits for mental health problems has been climbing over the last decade, according to the American Psychological Association
–As cited in The New York Times, a 2005 government survey found that just 11 percent of psychiatrists provided talk therapy to all clients, a number that had been falling for years and has likely fallen since the survey
–As described by 2010 research subsidized by the American Psychological Association, the benefits of the therapy continue to grow even after treatment has ended
Wisner, W. (2021, May 26). 32 Surprising Mental Health Statistics. Talkspace. https://www.talkspace.com/blog/mental-health-statistics/
If you are looking to talk to certified professionals, the best way is to talk to your insurance company and find out who is in your network. You can often talk to the counselors before you are their client; and talk to them about the kind of therapy you are personally searching for.
We do not know your story, but we know how difficult our stories can sometimes be. Life isn't easy, and we believe it is okay to say that. More than anything we want our friends, families, and clients to be their best selves. We hope by sharing our stories alongside what we are REALLY good at – taking care of your IT needs, that you'll be directed to find support in all the ways you need it.
There are many ways we can be affected by our mental health. This post shares just a few ways we have found success in our own lives, but they may not be the best options for you. You should always consult with a medical/mental professional on what the best options are for you in your mental health journey.
If you are a business owner, one way to help with your mental health is to not take everything on yourself, even if you know how. That way you can experience the freedom that stems from allowing other qualified professionals to assist you with what needs done. DataCom Technologies is a Managed IT Security Company. That means you can delegate all your technology stresses to us so you can focus on your own health and business needs – eliminating having to worry about your technology's security. We'll protect your network like a hawk.